The Best VPN Apps 2021 – Surf the Internet encrypted and anonymously. A VPN connection is the best solution for surfing anonymously, sending encrypted data over the Internet or circumventing geoblocking. We present a selection of the best VPN Apps 2021.
When you surf the Internet these days, you often surf the web with a feeling of insecurity. Very few people will be able to answer the question of what data is actually transmitted while surfing. Whoever reads this data and how it is processed is even less transparent.
But not only data sent, but also received data can harbor risks: content is casually hidden, censored or tailored to one's own personality profile. You don't see a "neutral" Internet like this. Using wireless internet connections increases these risks even further. To regain a bit of internet autonomy and adequate data protection, let's introduce some VPN Apps.
What is a VPN App?
VPN stands for "virtual private network". A virtual private network is a self-contained network that is used for encrypted or anonymous communication and transmission of data over the Internet. With a VPN App connection, your own PC, laptop or smartphone or tablet serves as a VPN client. A VPN App is connected to a VPN server of the respective App using VPN software. In this way, the IP address that can be used to identify every device or user in the network and the Internet is replaced by the IP of the VPN server.
The request from a VPN App is sent through a tunnel to the actual destination, i.e. a website, another network or a specific service. The actual user is concealed in this way and the transmitted data is encrypted within the VPN App tunnel and therefore cannot be viewed from the outside either. Most VPN Apps also give the user the choice of which country the IP address used should be assigned to.
Best VPN Apps 2021 in comparison
NordVPN
One of the most famous and Best VPN App 2021 is NordVPN. With NordVPN, up to six devices at the same time can surf the Internet encrypted, securely and with a hidden IP address. There are over 5,800 servers in 59 countries to choose from, making it possible to stream videos that are not available at the current location. The speed is not reduced after a certain volume of data has been used. With a technology called "NordLynx", NordVPN also brings the advantages of WireGuard to the VPN App.
This includes a higher speed than with OpenVPN as well as a lean code with the latest encryption technology and a reliable connection. The price depends on the duration of the subscription – the longer you commit, the less you pay per month. The 2-year license, for example, is currently exclusively for Heise users for 79, € 21 available, equivalent to € 3.30 per month. The half-year license can be bought with a 25% discount for € 48.06 (= € 8.01 per month).
Cyber Ghost VPN
With CyberGhost VPN gives unlimited data with 45-day money-back guarantee – so you can service initially comfortable and extensively tested. If you choose CyberGhost VPN, you get 256-bit AES encryption, automatic protection when changing networks and an integrated ad blocker. In addition, you can freely choose from over 6,400 servers in over 90 countries and use the service on up to 7 devices at the same time. CyberGhost VPN is available for Windows, Mac and Linux as well as an app for Android and iOS.
In addition, you can pay for the VPN service with Bitcoin and, according to the manufacturer, no log files (connection protocols) are created .The annual license can currently be purchased at the promotional price of € 49.50, with an additional six months for free. This then corresponds to a monthly fee of € 2.75. Other licenses are also available at a discount.
Surf Shark
Also Surf Shark hides its own IP address against data sniffers and thus bypasses the geoblocking videos. In contrast to other VPN Apps, the service can be used on an unlimited number of devices. Surfshark does not want to save users' surfing data and also block advertising, malware, phishing and trackers.
Apart from the test access, Surfshark is only available for a fee, optionally as a 1-, 6- or 24-month subscription. If you are not satisfied with the service in the first 30 days, you can take advantage of the manufacturer's money-back guarantee. Surfshark offers heise readers an exclusive monthly price of € 2.13 for a period of two years, so you pay € 51.21 for two years.
How do you surf anonymously via the Best VPN App 2021?
First and foremost, a VPN App is used to navigate the Internet anonymously and thus protect your own privacy. All data sent and received via a VPN App is encrypted and anonymized so that the sender and recipient are very difficult or even impossible to determine. The anonymity of a VPN App user is also increased by the fact that all users of a Best VPN App 2021 – more precisely those who use the same assigned or selected VPN server on the Internet – share the same IP address pool.
This means that this IP cannot be assigned to a specific user. The only conclusions that a VPN connection allows relate to the number, frequency and size of the data packets sent. These parameters can be used to draw conclusions about the type of data.
NordVPN has VPN servers in around 59 countries that can be used to establish an encrypted connection to the Internet. You can activate or terminate this via the software and the associated apps. The client software for the computer shows the status of the connection in the top center of the window.
Stream videos and music without geoblocking
In addition, you can bypass geoblocking with the help of a VPN App. Geoblocking is a technique with which content on the Internet is regionally blocked. This applies above all to media content such as films and music. Although EU-wide streaming has now been decided by an EU regulation, there are still numerous countries in 2020 from which one does not have access to content from Netflix, Spotify, Sky or iTunes.
If you use the Best VPN App 2021 to call up a streaming site, you can easily fool the App who has blocked the service in the respective host country by IP that you are not in Hungary (content blocked), for example, but in Germany (Content released). As a subscriber to paid services, you can also access content in those countries
Access the intranet via VPN App
Another area of ​​application for VPN Apps are companies, authorities or universities that want to enable their employees or students to access an internal network from outside via the Internet. You can access company applications from your home office or access the intranet of your own university from a public WLAN.
Other ways to use VPN App
To use a disguised and encrypted connection, you do not necessarily have to resort to the software of a Best VPN App 2021. But the alternatives often have disadvantages. This is how you move around in the Tor browser in a closed network that is similar in principle to a VPN App. When entering the Tor network, a list of all available Tor servers is downloaded. This list is then used to determine a random route across the Tor servers, each spanning three servers.
The connection route is also changed every ten minutes, this should ensure the greatest possible anonymity and security. A disadvantage of connecting via Tor is that cookies, Java and Javascript are deactivated by default. In comparison, the surfing experience looks partly bland, partly simply incomplete, since dynamic content is not visible. In addition, you are noticeably slower on the Internet via the Tor network – a no-go for everyone who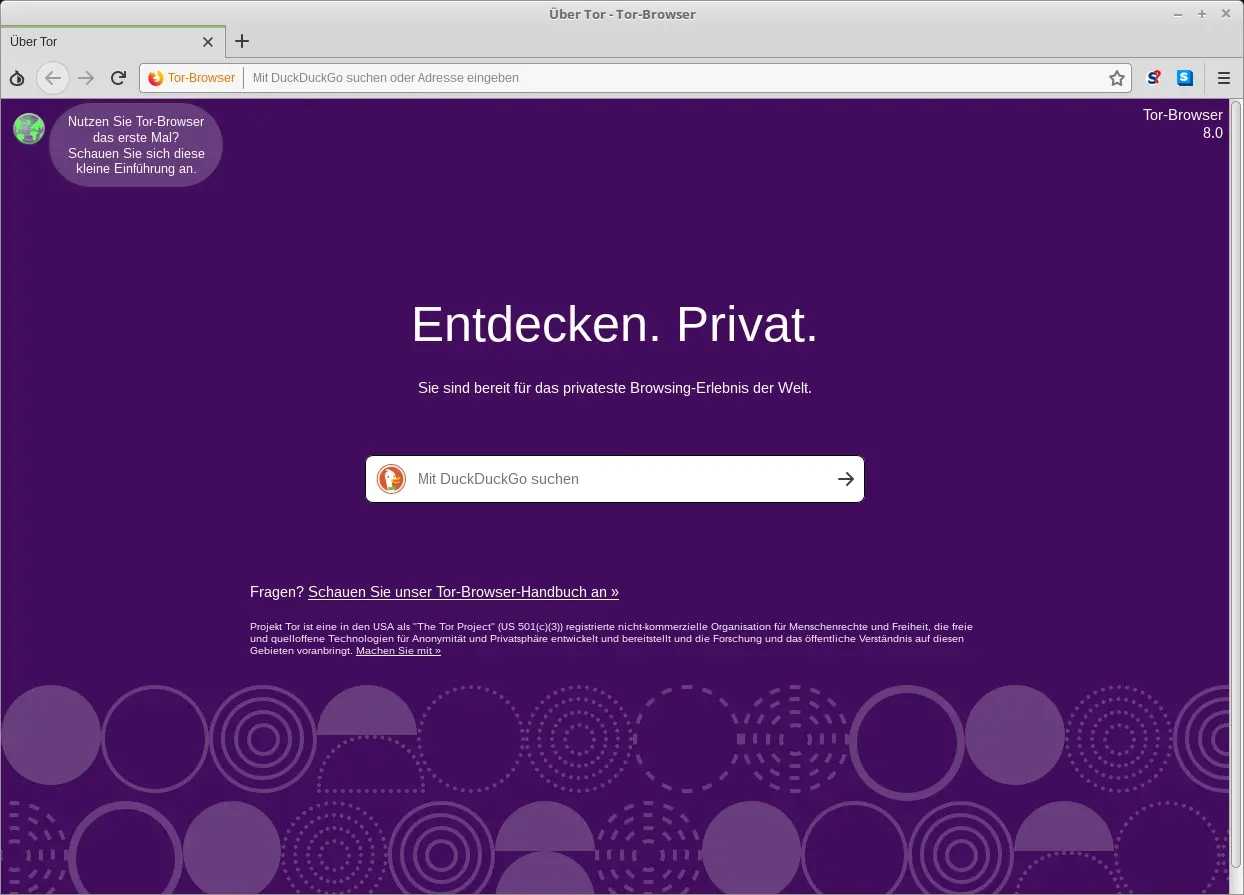 The Opera browser also offers a switchable VPN App connection to the Internet . However, you only have the choice of a few server locations. That can be enough if you want to use your German Netflix subscription without geoblocking in other EU countries. There were no major losses in speed in the test either.
A disadvantage of the Opera solution that should not be underestimated, however, is that you can only surf within this one browser via VPN. Other Internet-enabled programs, games, clients and browsers continue to surf here without any protection. In the worst case, you surf with the assumption that you are anonymous and protected in all online activities, if this actually only applies to part of the data traffic.
Access to the private network at home while on the move is possible, for example, using a Fritz! Box and Fritz! Remote access . The AVM client software can be installed on the notebook. After the configuration, mobile access to the home network is possible via your own Fritz! Box.
FAQ – questions and answers
In the following we answer some questions that are asked particularly frequently about the best VPN 2021.
Is VPN App Legal?
VPN Apps can be used completely legally in Germany, Austria and Switzerland. The same is true for most other countries in the world. The exceptions include China and Russia, which only allow state-regulated VPN Apps. Turkey is also restricting VPN use more and more.
Important: even where VPN App can be used legally, you remain responsible for your own actions. A criminal offense remains a criminal offense even if it happens behind a VPN connection.
Is VPN Safe?
A VPN App connection encrypts the data traffic that is received and sent on the end device (e.g. PC or smartphone). It is therefore not possible for third parties to read this data in plain text. Since the data can only be encrypted and not "hidden", it is theoretically possible for third parties at least in the WLAN to measure when and how much data is sent.
Under certain circumstances, conclusions can be drawn about the type of data – but without being able to see the content from outside. A VPN App is therefore the best possible protection for data traffic on the Internet, especially in WLAN.
Can you trace a VPN App connection?
Only the respective VPN App could trace the user of a VPN connection – and only if he records the connection data of his users. Most providers promise, however, not to create any log files for the connections. So that you cannot be caught by third parties in your private online activities afterwards, you should therefore choose a trustworthy provider.
Do VPN Apps really not store any data from me?
Yes, usually! This typically includes an email address or the duration of the subscription. If a provider does not create log files about the data traffic, these data cannot be linked to a surfing history. In the course of an investigation, for example, an agency could find out that someone has subscribed to a VPN service – but not how it was used.
Does the Internet get slower with a VPN connection?
The best VPN Apps 2021 usually uses the full bandwidth of its own Internet connection – so it does not noticeably slow down the speed. Typically, this works best with VPN servers close to your own location. The further away the server location is, the more likely it is to cause delays.
Does a VPN connection bring advantages when gaming?
Some gamers hope for a better ping or lower latency when they play online via VPN App. In fact, a VPN App cannot speed up your own network connection (see Can you surf the Internet faster with VPN? ).
However, if you gamble competitively or play with great commitment, you can protect your connection from manipulation with a VPN. In some multiplayer games it is also possible to connect to more distant multiplayer servers that would not be available without a VPN. But you usually pay for that with a loss of performance.
What are the disadvantages of VPN Apps?
With an active VPN connection, data is routed through more servers than would be the case without a VPN. This can lead to a lower data transmission speed. However, the fee-based services usually solve this problem with fast server networks. In addition, the best VPN Apps 2021 can in principle read its own Internet traffic.
So that your own surfing behavior is still incomprehensible, you should choose a provider who does not create log files or does not save your own surfing history. Users of VPN services should also be careful not to violate any applicable rules – this includes not only laws, but also the terms and conditions of streaming services or other websites. Because not everything that a VPN service technically enables is also allowed.
Conclusion
A VPN App cannot give a 100% guarantee of anonymity and best identity protection. With the right know-how and the associated technology, at least conclusions can be drawn about the transmitted data and – under very unfavorable circumstances – the identity of the user. Nevertheless, VPN Apps offer the best anonymity that is technically possible. It is therefore advisable to use VPN services if surfing behavior is to remain private.
For occasional users, the integrated VPN App of the Opera browser may be sufficient, with which you can surf and stream for free. But only within this one browser – applications and actions outside the browser bypass the Opera VPN. Users of other browsers, such as Firefox and Chrome, also look into the tube – and therefore it is best to use a paid VPN App.